Home
Talk

4
1,391 deviant pages
on this wiki


Welcome to Pedia of Interest the encyclopedia dedicated to Person of Interest.

This is a wiki website, which means we can all collaborate in an effort to build the best source for Person of Interest. We currently have 1,307 articles and there's still plenty to be done!

If you're interested in joining us, we recommend checking the links on the right to find helpful information.

Useful links


• FAQ
• The Library
• Helping out
• IRC chat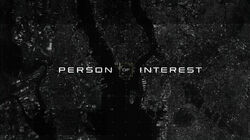 Person of Interest is a crime thriller series, created by Jonathan Nolan and broadcasting on CBS. It all starts when reclusive billionaire Harold Finch (Michael Emerson) recruits former CIA special forces agent John Reese (Jim Caviezel) to investigate social security numbers of people who are about to be involved in violent crimes, either victims or perpetrators.
Peter Collier is an alias of a leading representative of Vigilance, an organization dedicated to maintaining people's electronic privacy by any means necessary, including armed violent actions, kidnapping, assassinations, cyber terrorism, etc.

Collier is devoted to restoring personal privacy to the average citizen while at the same time punishing those who take personal privacy for granted. He is currently aware of the Machine's existence. (more...)

"Pretenders" will air on October 28, 2014.

---
"Prophets" aired on October 21, 2014.
"Brotherhood" aired on October 14, 2014.
"Wingman" aired on October 7, 2014.



Best character in "Deus Ex Machina":

Calculating response...


Refresh
See more >
Loading RSS data...