Adnan Petrosian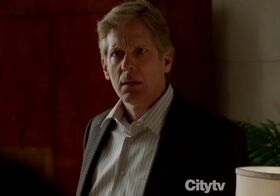 ---
---
---
Occupation
CEO of Petrosian Construction
---
Residence
New York, NY, USA
---
---
---
Adnan Petrosian is a construction magnate the husband of Nicola Petrosian, and the father of Bradley Petrosian and Leila Smith.
He had an affair with a receptionist Claudia Cruz and Leila was born as a result.
When his wife found out about the affair she killed Claudia and had Leila kidnapped to protect the family's reputation.
Ad blocker interference detected!
Wikia is a free-to-use site that makes money from advertising. We have a modified experience for viewers using ad blockers

Wikia is not accessible if you've made further modifications. Remove the custom ad blocker rule(s) and the page will load as expected.