Ali Hasan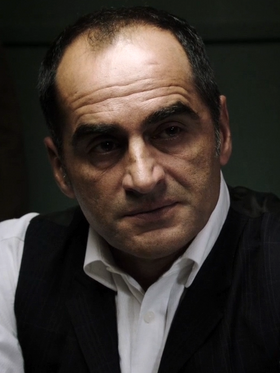 ---
Occupation
Electronics shop owner
---
---
---
Ali Hasan is the owner of an electronics shop located in the Bronx, run by himself with the help of his son Ben.
Character Background
A man who is "good with computers", he sold communication devices to Link and his criminal organization, the Brotherhood, but informed the NYPD about it afterwards. He later provided them with new phones, creating a mesh network that would allow them to communicate privately through the signal shared by unused VHF antennas.
However, this seemed to not be functioning properly and the member of the gang responsible of setting up the system was killed. Link approaches Ali again at his shop to remind him that he owes the gang "a whole new system" and get him to fix the network in 48 hours, even though Ali doesn't want to be involved. Ali meets Link at Times Square to test the network, but this turns out to be an assassination attempt: Ali has rigged the phone with a bomb. Reese manages to get the phone in time and throws it away; it explodes without casualties.
Ali is taken into custody and questioned by Reese (posing as Detective John Riley) and Fusco. They soon find out that Ali was being threatened and after the failed murder attempt, his son will be in danger. They go with Ali to his shop and find everything torn apart while Ben is nowhere to be seen. Deducing that Ben has been kidnapped, Reese attacks a group of members of the organization and later enlists the help of Elias, finding out about the location of the safe house where the drug is prepared for distribution. Meanwhile, Finch helps Ali with his mesh network and they're both able to make it work perfectly.
Reese manages to bust Link and rescues Ben, who talks with his father on the phone. Afterwards, the team starts using Ali's mesh network for their own communications, with which they are able to speak freely since the signal from the antennas is not detected by Samaritan. ("Panopticon")
Ad blocker interference detected!
Wikia is a free-to-use site that makes money from advertising. We have a modified experience for viewers using ad blockers

Wikia is not accessible if you've made further modifications. Remove the custom ad blocker rule(s) and the page will load as expected.