Cal Beecher
1,638 articles on
this wiki
Talk

0
Detective Calvin T. Beecher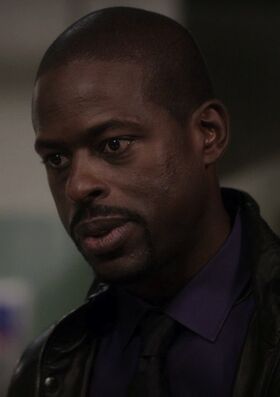 ---
---
---
---
---
Date of birth
July 28, 1968
---
Date of death
April 5, 2013
---
Social Security #
XXX-XX-9581
---
Occupation
Police detective, 1st Grade
---
Residence
New York, NY, U.S.
---
---
---
---
---
---
Detective Calvin T. "Cal" Beecher is an NYPD narcotics detective who worked in Joss Carter's precinct.
Character Background
Born on July 28.
Beecher helped Carter with the Drake case. He later asked Carter out on a date when she said that she owed him a favor for helping her with the case. She agreed to go out with him. ("Til Death")
Beecher is Alonzo Quinn's godson and he gave his godfather some information regarding a case. ("Shadow Box")
2013
Later, when Carter received a job offer with the FBI pending a polygraph, she was turned down because of her relationship with Beecher. FBI agent Brian Moss told her that Beecher is currently under investigation. ("Booked Solid")
He helped Carter in investigating the case of a prolific serial killer. Despite her suspicions and them not trusting each other, both of them ended up working together and saving Finch from being killed, with Beecher finally shooting and killing the elusive serial killer. ("Proteus")
After the events of Owen Island, Carter was still distant from Beecher. When Detective Bill Szymanski was arrested on a tip from someone in Narcotics, Carter asked Beecher who it was. Beecher admitted it was him and that he got the tip from his CI, but he refused to divulge his name. Upset, Carter walked away from him. She then asked Fusco about Beecher, who warned her that HR isn't gone, but admits that he doesn't have anything on Beecher. ("All In")
Later, Fusco confronted Beecher in the bathroom at the police station, asking him who his CI was. Detective Terney then entered and broke them up. Following his encounter with Fusco, Beecher met with Quinn at Central Park and asked him who the CI was. Quinn told him it was one of Elias' men, but he didn't disclose the man's name. Curious, Beecher arranged a meeting with Elias and asked him about the validity of what Quinn had told him. Elias then said that Szymanski was clean and that Beecher had been played by HR.
Officer Simmons found out about Beecher's meeting with Elias, and he discussed future plans with Quinn. Quinn told Simmons that he always told Beecher to be careful, and that Beecher had to go. On the evening of April 5, 2013, Beecher was set up by his CI and killed in a shootout orchestrated by HR and sanctioned by his godfather. The Machine produced his number too late because of the virus uploaded by Kara Stanton ("Dead Reckoning"), and they were unable to save him. ("Trojan Horse") 
Carter later visited Beecher's grave and met Quinn. She asked Fusco to look through Beecher's file for any more information, but Fusco saw that the file was restricted, making both of them suspicious. ("Nothing to Hide")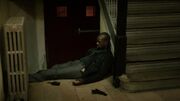 Trivia
The case number for the investigation into Cal Beecher's homicide is 102-47465.
Appearances
Season 2