Claudia Sugarman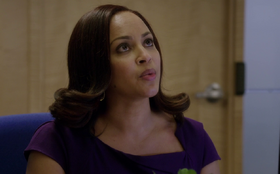 ---
---
---
---
Residence
New York, NY, USA
---
---
---
Claudia Sugarman is Ernest Thornhill's secretary.
She was hired online and like the other employees at Thornhill Corporation had never met her boss.
When Reese went to meet Thornhill, Sugarman informed him that Thornhill was travelling and that he did not have an appointment. As per instructions she hired a car service to pretend to pick up Thornhill at the airport and drive him back to the office. She was unaware of her boss' true nature.
Ad blocker interference detected!
Wikia is a free-to-use site that makes money from advertising. We have a modified experience for viewers using ad blockers

Wikia is not accessible if you've made further modifications. Remove the custom ad blocker rule(s) and the page will load as expected.