Curtis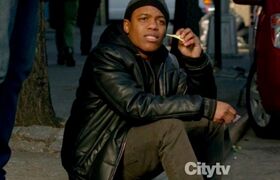 ---
---
---
Residence
New York, NY, USA
---
---
---
Curtis
is a gangster who worked for
Andre Wilcox
.
He is one of the three people who shot and killed Darren McGrady's brother Travis McGrady.
Reese kidnaps him and starts burning the money Curtis collected for Andre with a blowtorch. Reese tells Curtis that Andre will think Curtis stole Andre's money if he doesn't turn up with it. Curtis confesses where he hid the murder weapon and is later arrested.
Appearances
Season 1
Ad blocker interference detected!
Wikia is a free-to-use site that makes money from advertising. We have a modified experience for viewers using ad blockers

Wikia is not accessible if you've made further modifications. Remove the custom ad blocker rule(s) and the page will load as expected.