Deacon Page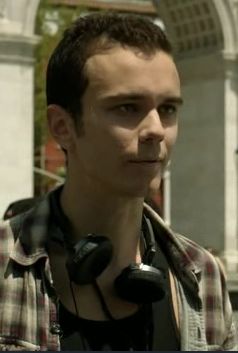 ---
---
---
---
Residence
New York, NY, USA
---
---
Deacon Page is a teenager friend of Theresa Whitaker who has been involved in a few robberies.
Reese and Finch investigate Person of Interest Theresa Whitaker, and discover that Theresa has a criminal record and she was involved in some robberies with Deacon.
While Finch tries to reach Theresa's aunt, Reese walks through the city's parks until he finds Deacon skateboarding in Washington Square Park. Managing to force pair with his phone after throwing it to the floor and pretending to be a police officer (showing Stills' badge), he asks Deacon about Theresa, although he lies and tells him she is dead.
However, right after Deacon takes his phone back, he sends a text message to someone in his contacts called "T" warning the person to get away. Upon reading this, Reese looks around and realizes Theresa is at a nearby ATM. Deacon turns out to be the only one who Theresa trusts after the murder of her family.
Later, the assassin hired to murder Theresa finds Deacon and threatens him physically to get information about her.
Ad blocker interference detected!
Wikia is a free-to-use site that makes money from advertising. We have a modified experience for viewers using ad blockers

Wikia is not accessible if you've made further modifications. Remove the custom ad blocker rule(s) and the page will load as expected.