Decker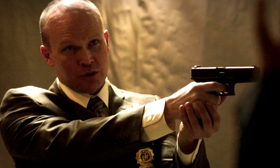 ---
---
---
Residence
New York, NY, U.S.
---
---
---
Decker is a con man posing as an NYPD Detective.
He showed up with a gun while Hayden Price was meeting one of his clients that he conned. Hayden took out a gun and shot Decker while Decker shot Price, and the client, terrified, ran away. Once he left, Decker and Price got up, perfectly fine, and left.
Ad blocker interference detected!
Wikia is a free-to-use site that makes money from advertising. We have a modified experience for viewers using ad blockers

Wikia is not accessible if you've made further modifications. Remove the custom ad blocker rule(s) and the page will load as expected.