Desmond Franklin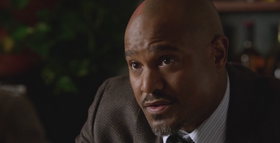 ---
---
---
---
Residence
New York, NY, USA
---
---
---
Desmond Franklin is a detective in the NYPD ID theft squad.
Franklin contacted Fusco to discuss Jordan Hester's case and told him of Kyle Morrison's case and of its similarities with Jordan Hester's. After their discussion, Franklin proceeded to arrest a waitress who was skimming credit card data.
He later arrested the fake Jordan Hester, Tara Verlander, and was present when Kyle Morrison was released.
Ad blocker interference detected!
Wikia is a free-to-use site that makes money from advertising. We have a modified experience for viewers using ad blockers

Wikia is not accessible if you've made further modifications. Remove the custom ad blocker rule(s) and the page will load as expected.