Diski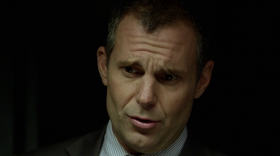 ---
---
---
Residence
New York, NY, USA
---
---
---
Diski is an IA officer. He along with Hosking questioned Carter regarding the shooting of her CI, Bottle Cap.
Carter was later cleared of any misconduct or wrongdoing. ("Number Crunch")
Ad blocker interference detected!
Wikia is a free-to-use site that makes money from advertising. We have a modified experience for viewers using ad blockers

Wikia is not accessible if you've made further modifications. Remove the custom ad blocker rule(s) and the page will load as expected.