Fermin Ordoñez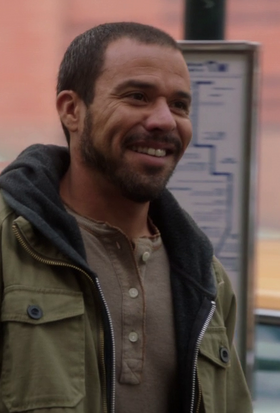 ---
---
---
---
---
---
Residence
New York, NY, U.S.
---
Family
Maria (wife)
Jorge (son)
---
---
Fermin Ordoñez is a cab driver in New York, a former baseball player and a Cuban defector.
After defecting from Cuba, Fermin played professional baseball but a torn ligament ended his career. He worked hard as a cab driver over the course of several years to accumulate $40,000 and went to Mendoza, who had helped him defect, to get his wife and son out of Cuba. However, Mendoza told him that the price had gone up and that he could get only one of them out not both. Fermin left dejected.
To come up with the money, Ordoñez sold a laptop left behind in his cab by Vadim Pushkov. It contained the Homeland Security Automated Identification Database that Pushkov was going to sell to the Estonian mob. However, the information on the laptop would become useless if its existence became public knowledge, so the Estonians began eliminating all possible witnesses starting including Fermin, but Reese rescued him and Finch was able to recover the laptop.
Reese then sent Fermin to Carter. She helped him cut a deal with Agent Vickers, who was looking for the laptop. In return for the laptop, they brought his wife and son to New York.
Ad blocker interference detected!
Wikia is a free-to-use site that makes money from advertising. We have a modified experience for viewers using ad blockers

Wikia is not accessible if you've made further modifications. Remove the custom ad blocker rule(s) and the page will load as expected.