Gabrielle Tillman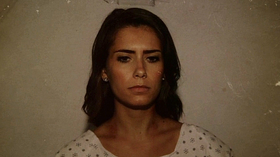 ---
---
---
Family
Megan Tillman (sister)
---
---
Gabrielle Tillman was the younger sister of Megan Tillman.
Gabrielle was drugged and raped by Andrew Benton at a fraternity party while the two attended college. She filed charges two days later, owing to reluctance brought on by shame, but the physical evidence was inconclusive due to the delay. One year later she killed herself with a drug overdose. To get justice for her sister, Megan decided to kill Benton. In the end, Benton was dealt with by John Reese.
Ad blocker interference detected!
Wikia is a free-to-use site that makes money from advertising. We have a modified experience for viewers using ad blockers

Wikia is not accessible if you've made further modifications. Remove the custom ad blocker rule(s) and the page will load as expected.