Detective Hill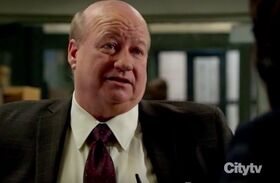 ---
---
---
Residence
New York, NY, USA
---
---
---
Detective Hill is an NYPD detective investigating Travis McGrady's murder.

Carter contacted him regarding the murder of Travis McGrady.
He told Carter that no one admitted to seeing who shot Travis because they are afraid, and thus there isn't much to be done in the case.
Ad blocker interference detected!
Wikia is a free-to-use site that makes money from advertising. We have a modified experience for viewers using ad blockers

Wikia is not accessible if you've made further modifications. Remove the custom ad blocker rule(s) and the page will load as expected.