Ingram's loft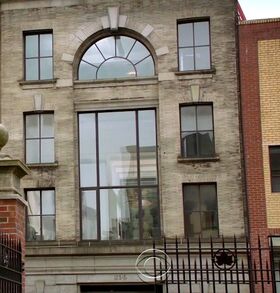 ---
---
---
---
---
Location
New York City, NY, U.S.
---
The loft is where Nathan Ingram moved after his divorce. Will Ingram inherited the place when his father died in 2010. The loft has been unoccupied ever since.
When Will Ingram came back to New York he prepared some of his own and his father's things to storage and thought about selling the place first but then decided to keep it.
The loft is very spacious and has an indoor pool. ("Legacy")
Images
Real life location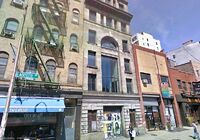 Located at 214 Lafayette St., the building is a five-story townhouse with an indoor pool that is owned by movie director Marcus Nispel. It used to be a Consolidated Edison power station and later a factory. More recently the premises have been used as a gallery, as a set for photo shootings and as a set for music videos of international pop singers.[1]
Trivia
The scenes between Finch and Will Ingram were filmed in the actual property.
In the unaired extended Pilot episode, Finch offered the loft to Reese as a place to sleep.
References
Ad blocker interference detected!
Wikia is a free-to-use site that makes money from advertising. We have a modified experience for viewers using ad blockers

Wikia is not accessible if you've made further modifications. Remove the custom ad blocker rule(s) and the page will load as expected.