Jeremy Watkins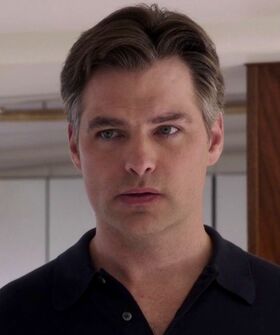 ---
---
---
Status
Unknown (probably deceased)
---
Occupation
Defense attorney,
Founder of "The Innocence Project"
---
Residence
New York, NY, U.S.
---
---
---
Jeremy Watkins is the husband of Vanessa Watkins. Jeremy was a defense attorney and founder of a charity called "The Innocence Project".
Jeremy was in serious debt and owed money to mobsters. With his wife, he concocted a plan to steal money from their charity and escape the country using passports that his wife obtained. He double-crossed his wife and framed her for his alleged murder. His wife confronted him at gunpoint about his betrayal, and may have been killed in the confrontation.
He was having an affair with his wife's best friend Nicole Spencer and had planned to leave the country with her.
Ad blocker interference detected!
Wikia is a free-to-use site that makes money from advertising. We have a modified experience for viewers using ad blockers

Wikia is not accessible if you've made further modifications. Remove the custom ad blocker rule(s) and the page will load as expected.