Jesse Brandt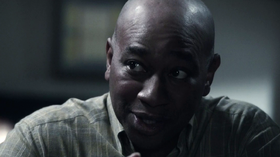 ---
---
---
---
Family
Peter Brandt - Brother
Frankie Brandt - Son
Shari -Ex-wife
---
---
---
---
Jesse Brandt was Peter Brandt's brother. He'd been a recovering alcoholic when he was arrested by the government on suspicion of terrorist activity; in reality, he was sponsoring another recovering alcoholic whose relatives were terrorists. This small connection caused the FBI to mistake Jesse as a possible terrorist threat. Jesse's wife took full custody of his son, Frankie. Jesse ultimately committed suicide due to his false arrest.
Ad blocker interference detected!
Wikia is a free-to-use site that makes money from advertising. We have a modified experience for viewers using ad blockers

Wikia is not accessible if you've made further modifications. Remove the custom ad blocker rule(s) and the page will load as expected.