Jimmy Calhoun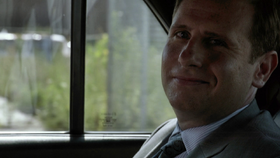 ---
---
---
Occupation
Representative of Landale
---
Residence
New York, NY, U.S.
---
---
---
Jimmy Calhoun is a representative of Landale.

He conspired to have Grant Whitaker and his whole family killed for a piece of land, but Grant's daughter Theresa Whitaker survived. He then hired IRS to finish the job.
While getting away after contacting IRS, Calhoun's limo was rammed by Reese driving a truck. Reese managed to kill IRS and save Theresa's life and Calhoun was arrested for his part in the conspiracy.
Ad blocker interference detected!
Wikia is a free-to-use site that makes money from advertising. We have a modified experience for viewers using ad blockers

Wikia is not accessible if you've made further modifications. Remove the custom ad blocker rule(s) and the page will load as expected.