Kyle Holcombe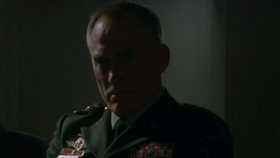 ---
---
---
---
---
---
Kyle Holcombe is the director of the NSA.
Holcombe met with Control, Ross Garrison, and Manuel Rivera at the Carlton Hotel to discuss the implementation of a new surveillance system, Samaritan, and was later killed by Vigilance.
Notes
No actor was credited for the role as the character had no speaking part and appeared in few scenes.
Ad blocker interference detected!
Wikia is a free-to-use site that makes money from advertising. We have a modified experience for viewers using ad blockers

Wikia is not accessible if you've made further modifications. Remove the custom ad blocker rule(s) and the page will load as expected.