Landon Walker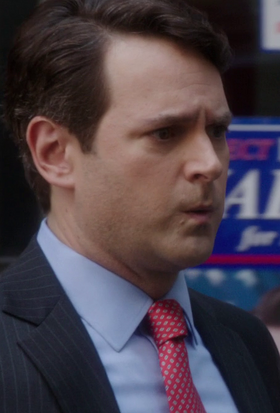 ---
---
---
Occupation
Assistant District Attorney
---
---
---
Landon Walker is the Assistant D.A. and a mayoral candidate running against councilman Ed Griffin.
After finding Vittorio Zambrano's ledger of HR members, Maxine Angelis discovers Landon Walker's name on the ledger rather than Ed Griffin as she expected. Special Agent Donnelly of the FBI uses the information from the ledger to arrest Walker for receiving bribes, enterprise corruption and conspiracy. Maxine then runs a story about Walker being the head of HR in the newspaper while Griffin wins the election.
After Walker's arrest, Finch tells Reese that Walker sent Bogle and Pitt after Maxine but doesn't believe him to be the true head of HR as he doesn't have the resources or influence to have that role. Unknown to them, Alonzo Quinn, the real head of HR, set it up so that Walker would go down while he avoided capture.
Notable Convictions
During his tenure as an A.D.A, Walker was responsible for over 270 convictions, putting away high-profile defendants including: ("Bury the Lede")
Ad blocker interference detected!
Wikia is a free-to-use site that makes money from advertising. We have a modified experience for viewers using ad blockers

Wikia is not accessible if you've made further modifications. Remove the custom ad blocker rule(s) and the page will load as expected.