Laszlo Yogorov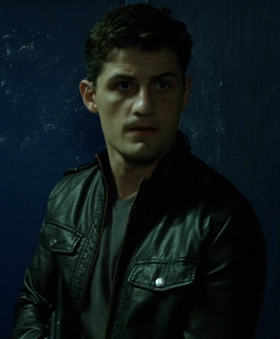 ---
---
---
Occupation
Russian Mafia Enforcer
---
Residence
New York, NY, USA
---
---
---
---
Laszlo Yogorov is the younger son of Ivan Yogorov and Peter Yogorov's brother. Like his brother, he is a high-ranking member of the Russian Mafia, working with Peter as an enforcer.
Character Background
During their group's war for control over Brighton Beach with Carl Elias, Laszlo and his brother got a tip on Elias's meeting with mobster Benny D'Agostino - an Italian mob boss and one of Elias's top soldiers. Seeking to kill Elias to avenge the deaths of Russian Mafia members killed by Elias, including their uncle; Laszlo, his brother and a crew of mobsters went to ambush the meeting. Laszlo killed Benny, and was later able to track down and injure Elias, but he was separated and captured by John Reese.
Laszlo was present when Elias revealed his true identity to Reese - who Laszlo had assumed was either a corrupt cop or gun-for-hire and Elias was his boss. After securing Reese at gunpoint, Elias, instead of killing Laszlo, shot him in the leg as revenge for Benny. Elias told Laszlo to give Ivan a message that if he left town tonight he would let him live, as Brighton Beach belonged to him now.("Witness")
Laszlo was later arrested by Detective's Joss Carter and Bill Szymanski. After the death of their father, Peter was left in charge of the Russian Mafia. Laszlo remained in prison with his brother, awaiting trial with him on a dozen different murder counts, until Peter was approached by HR - who agreed to a deal for the Russian Mafia's support in rebuilding HR, in exchange for getting the Yogorovs freed. ("Shadow Box")
Although Peter is freed, Laszlo remains in prison in order for HR to have something that allows them to handle Peter. ("Endgame")
Trivia
This may be a shorter, more recognizable variant (as with Peter instead of Pyotr) of the Russian name Vladislav, since Laszlo is technically a Hungarian name derived from the same root.
Ad blocker interference detected!
Wikia is a free-to-use site that makes money from advertising. We have a modified experience for viewers using ad blockers

Wikia is not accessible if you've made further modifications. Remove the custom ad blocker rule(s) and the page will load as expected.