Leona Wainwright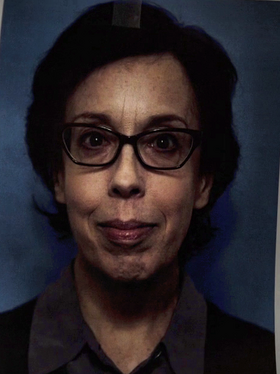 ---
---
---
---
Affiliation
U.S. Government
---
---
Leona Wainwright was a person of interest.
Character Background
Leona was a clerical assistant to the Office of Personnel Management responsible for security clearances. Due to the nature of her job she would have access to names and contact details of every government official, from accountants to senators, who could access the confidential information in her department, including those who are associated with the Northern Lights program. Vigilance found out and targeted her.
Reese and Shaw watched Leona as part of their new assignment, and saw a man (later revealed to be a member of Vigilance) point a gun to her head in car. Reese came over to intervene when the man pulled out a grenade and blew up the car, killing himself and Leona.
Finch and Fusco later traveled to Washington D.C. to inspect the contents of a safe she kept, which was now placed in an FBI evidence locker. There were documents inside naming the people associated with Northern Lights, which Vigilance leading member Peter Collier took from Finch and exposed to the public.
Ad blocker interference detected!
Wikia is a free-to-use site that makes money from advertising. We have a modified experience for viewers using ad blockers

Wikia is not accessible if you've made further modifications. Remove the custom ad blocker rule(s) and the page will load as expected.