Lily Thornton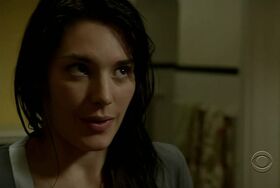 ---
---
---
Occupation
Executive sous chef
---
Residence
New York, NY, USA
---
---
Lily Thornton is a tenant in the apartment complex run by Ernie Trask. A professional chef, she was stalked by Rick Morris, who lived in the same complex and an investor in the restaurant where she worked.
When Morris broke into her apartment and threatened to kill her, Reese with the help of Finch and Trask fought Morris off and threw him out of the window, thus saving Lily's life.
Ad blocker interference detected!
Wikia is a free-to-use site that makes money from advertising. We have a modified experience for viewers using ad blockers

Wikia is not accessible if you've made further modifications. Remove the custom ad blocker rule(s) and the page will load as expected.