Officer Lin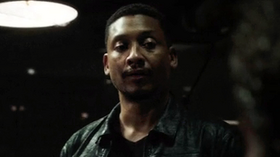 ---
---
---
---
Residence
New York, NY, USA
---
---
---
Officer Lin was a corrupt police officer who worked for HR.
Character Background
Lin was present along with HR members Patrick Simmons and William Petersen during the brutal interrogation of Lionel Fusco in their attempt to retrieve incriminating files on HR.
When Simmons threatened to kill Fusco's son Lee, Fusco finally gave in and told him a location where the files could be found. Simmons soon learned that Fusco lied, and ordered Lin to kill Lee while Fusco listened on the phone. Lin showed up in Lee's room with a gun, but was shot dead by Sameen Shaw, who then told Fusco that Lee was unharmed.
Ad blocker interference detected!
Wikia is a free-to-use site that makes money from advertising. We have a modified experience for viewers using ad blockers

Wikia is not accessible if you've made further modifications. Remove the custom ad blocker rule(s) and the page will load as expected.