Dr. Madeleine Enright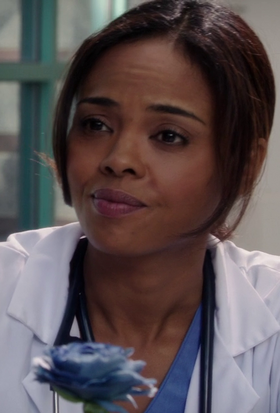 ---
---
---
---
---
Occupation
Cardio-thoracic surgeon
---
Residence
New York, NY, USA
---
---
---
Madeleine "Maddie" Enright is a leading cardiologist and trauma surgeon, and a person of interest.
Character Background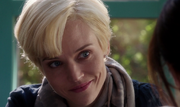 She is married to Amy, who works for a children's charity. Dr. Enright was scheduled to perform a coronary bypass surgery on energy CEO Oliver Veldt. She was blackmailed by Alistair Wesley to botch up the surgery and kill Oliver Veldt on the operating table or her wife will be killed by a sniper. Despite the threat Madeleine decided to not go through with killing Veldt, but the assisting nurse Liz Picket who was the back up working for Wesley nicked an artery.
Finch posing as a doctor is able to knock Liz out with an overhead light and Madeleine with the help of a squeamish Finch is able to start up Veldt's heart and save his life. Reese is able to rescue Amy from Wesley's men and bring her to the hospital where the couple is reunited.("Critical")
She is mentioned again as helping the team out tending to Delia Jones, one of the subjects of Samaritan's neural experiments, at one of Finch's safe houses. ("M.I.A.")
Ad blocker interference detected!
Wikia is a free-to-use site that makes money from advertising. We have a modified experience for viewers using ad blockers

Wikia is not accessible if you've made further modifications. Remove the custom ad blocker rule(s) and the page will load as expected.