Melinda Wright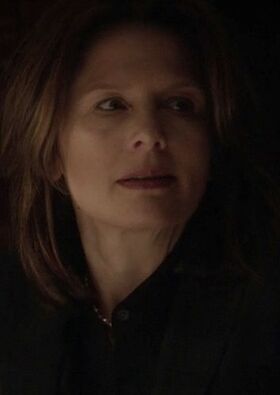 ---
---
---
Occupation
Assistant District Attorney
---
Residence
New York, NY, U.S.
---
---
Melinda Wright was an Assistant District Attorney of New York City. She was working with Detective Bill Szymanski on the murder trail of Peter Yogorov and his brother.
When Detective Szymanski was framed by HR, Wright told the judge that Yogorov planted the evidence against Szymanski to keep him from testifying, and asked for a continuance. However Szymanski's name was cleared by Carter and he got out on bail. Wright and Szymanski then met with Alonzo Quinn, with Quinn claiming that the mayor wants him keeping up on the case. Both Wright and Szymanski insist that they're not going to let the Yogorovs or HR stop them. However Quinn, who unknown to them was the head of HR, takes out a gun and shoots them both dead. He then calls in Detective Terney to make sure their story about a shooter is ready and has Terney shoot him in the shoulder to make their story look convincing.
Ad blocker interference detected!
Wikia is a free-to-use site that makes money from advertising. We have a modified experience for viewers using ad blockers

Wikia is not accessible if you've made further modifications. Remove the custom ad blocker rule(s) and the page will load as expected.