Michael Cahill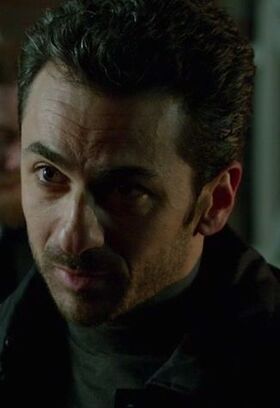 ---
---
---
---
---
Occupation
Undercover narcotics detective
---
Residence
New York, NY, U.S.
---
---
---
---
Michael Cahill is the alias of Daniel Tulley, an NYPD narcotics detective working undercover with a smuggling ring led by Neil Vargas. The Machine generated Cahill's number when his identity was about to be revealed.
Character Background
Cahill works undercover as a drug smuggler in Neil Vargas' gang. With his handler Detective Byrne, Cahill's mission is to track down the drug kingpin known only as L.O.S.. With Reese's help, who was also undercover, he managed to bring down Vargas and his gang and also successfully arrested L.O.S.
As L.O.S. was a CIA agent using drug money to fight the war on terror, he was released by Mark Snow. L.O.S. revealed his desire to go after Cahill for arresting him but Snow berated him for wanting to kill a police detective and for getting caught "behind enemy lines". Snow presumably had L.O.S. killed thus sparing Cahill's life. Reese still decided to keep an eye on him to make sure he wasn't in any danger. He was last seen leaving for the hospital with his son and his pregnant wife for the birth of his second child.
Ad blocker interference detected!
Wikia is a free-to-use site that makes money from advertising. We have a modified experience for viewers using ad blockers

Wikia is not accessible if you've made further modifications. Remove the custom ad blocker rule(s) and the page will load as expected.