Monica Jacobs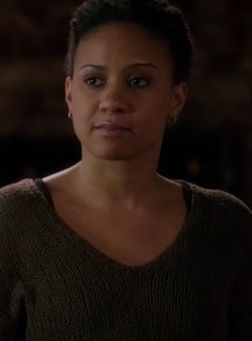 ---
---
---
---
Occupation
Senior VP of Strategy and Systems
---
Residence
New York, NY, U.S.
---
---
---
Monica Jacobs is senior VP of Strategy and Systems for Rylatech, one of the top networking equipment companies in the U.S.
Born and raised in a small town in Indiana, she was considered a rising star in the tech world. After Justin Lee, a former R&D employee at Rylatech was murdered, Monica started digging into the case. She was consequently framed as a corporate spy by the owner of Rylatech, Martin Baxter, who was in league with Decima and had compromised the company's equipment so that it allowed secret access by Decima.
Finch and Reese, however, were able to clear her name. Finch later anonymously offered her a job at his company, IFT. She, like Finch, has a great affinity for technology. Finch seemed very fond of her, with Reese even commenting that he might have a little crush on her.
Ad blocker interference detected!
Wikia is a free-to-use site that makes money from advertising. We have a modified experience for viewers using ad blockers

Wikia is not accessible if you've made further modifications. Remove the custom ad blocker rule(s) and the page will load as expected.