Neal Jenkins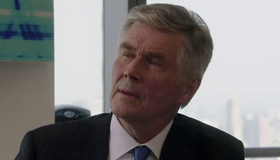 ---
---
---
---
---
---
Neil Jenkins is senior executive with the retail giant Riverton.
He meets with Wayne Kruger and Barry Timmons about the possibility of doing business with the internet firm, Lifetrace.
Jenkins met with his executives Aubrey Hayes and Peter Collier. He was impressed with Kruger's presentation and promised to bring the matter to his board.
During a subsequent meeting, Jenkins and the other Riverton executives were informed of Kruger's unsavory past and he changed his recommendation for Kruger's proposal and flew home.
Ad blocker interference detected!
Wikia is a free-to-use site that makes money from advertising. We have a modified experience for viewers using ad blockers

Wikia is not accessible if you've made further modifications. Remove the custom ad blocker rule(s) and the page will load as expected.