Neil Vargas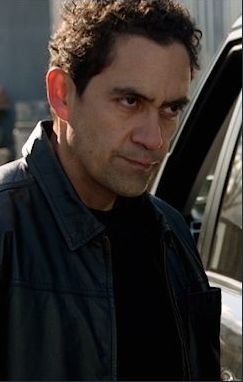 ---
---
---
---
---
Residence
New York, NY, USA
---
---
---
Neil Vargas was a smuggler and the leader of his gang.

Vargas worked for L.O.S. and brought him drug shipments. Michael Cahill infiltrated his gang to bring down L.O.S. and Reese joined it to save Cahill's life when the undercover's number was produced by the Machine.
Vargas was entirely ruthless, as was seen when he shot Mr. Su in the head, and engaged in a firefight with his men rather than pay them extra money. He was also well paid up with HR, who not only looked the other way, but also passed him vital information.
Vargas was killed by Reese at the scrapyard when he tried to shoot Cahill.
Ad blocker interference detected!
Wikia is a free-to-use site that makes money from advertising. We have a modified experience for viewers using ad blockers

Wikia is not accessible if you've made further modifications. Remove the custom ad blocker rule(s) and the page will load as expected.