Niall Jacobs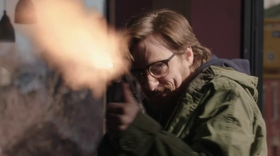 ---
---
---
---
Niall Jacobs is a member of Vigilance.
He was assigned to upload a Stuxnet variant from inside a bakery, but his attempt failed due to Root and Reese's timely intervention. Reese noticed that Jacobs was carrying a FN P90 Personal Defense Weapon, upon which he promptly started to shoot up the bakery. Jacobs was eventually shot by Reese. After questioning him, Root and Reese took his ammo and called Fusco to arrest him.
Ad blocker interference detected!
Wikia is a free-to-use site that makes money from advertising. We have a modified experience for viewers using ad blockers

Wikia is not accessible if you've made further modifications. Remove the custom ad blocker rule(s) and the page will load as expected.