Nick Breckenridge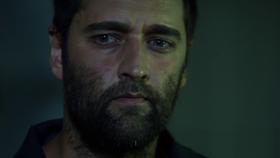 ---
---
---
---
---
Nick Breckenridge is a chief interrogator at a mobile CIA black site.
He talked with Sameen Shaw about following orders and the transport protocol for people being held there when Shaw brought in Root.
Ad blocker interference detected!
Wikia is a free-to-use site that makes money from advertising. We have a modified experience for viewers using ad blockers

Wikia is not accessible if you've made further modifications. Remove the custom ad blocker rule(s) and the page will load as expected.