Nikolai Yurlov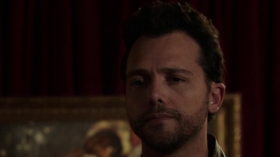 ---
---
---
---
Residence
New York, NY, USA
---
---
---
---
Nikolai V. Yurlov is Peter Yogorov's second-in-command within the Russian Mafia.
Character Background
Nikolai and Peter are at a restaurant, where Peter eats a piece of ravioli with a bullet baked into it. Armed with guns, the two men head into the kitchen, where they encounter Carl Elias, along with Anthony Marconi and several other henchmen of Elias. Elias offers a chance to watch HR suffer and places down some documents on the table before leaving.
Nikolai and several other Russians are apprehended later on by HR cops lead by lead HR member Detective Stanley Mitchell. This happens after Alonzo Quinn and Patrick Simmons suspect Yogorov of attempting to assassinate Quinn. Before the Russians can be executed, the FBI arrive and search and arrest the HR men along with the Russians after receiving a tip from Carter.
Ad blocker interference detected!
Wikia is a free-to-use site that makes money from advertising. We have a modified experience for viewers using ad blockers

Wikia is not accessible if you've made further modifications. Remove the custom ad blocker rule(s) and the page will load as expected.