Home
Talk

4
1,105pages on
this wiki


The Encyclopedia Dedicated to Person of Interest
Currently 1,105 articles dedicated to

's hit television series Person of Interest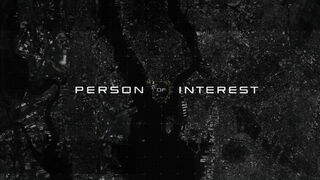 Person of Interest
is a crime thriller focusing on
John Reese
, a presumably dead CIA agent, and
Harold Finch
, a software-genius and a billionaire. Together, they prevent upcoming crimes by using
The Machine
- a system that presents the Social Security number of either
the victim or the perpetrator
. Reese's actions draw the attention of
Detective Joss Carter
, while another detective,
Lionel Fusco
, is used by Reese as a mole within the police department.

Person of Interest was created by J.J. Abrams (Lost, Fringe, Super 8) and Jonathan Nolan (Memento, The Dark Knight, The Dark Knight Rises).


"Lethe" will air on December 17, 2013.

---
"The Devil's Share" aired on November 26, 2013.
"The Crossing" aired on November 19, 2013.
"Endgame" aired on November 12, 2013.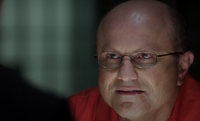 Carl G. Elias is the leader of an organized crime syndicate intent on reuniting the five Italian mob families and taking over the organized crime business in New York. His secondary goal is to remove the growing Russian mob influence from Brighton Beach, led by Peter Yogorov with the support of HR. (more...)

Carter's murder will have the greatest effect on...


Refresh
See more >
Loading RSS data...