Lead Marshal Pollack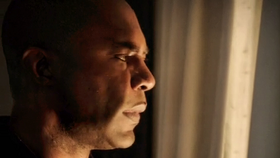 ---
---
---
---
Residence
New York, NY, USA
---
---
Lead Marshal Pollack is a U.S. Marshal who was guarding Alonzo Quinn while he was in FBI custody.
Seeking to avenge the death of Joss Carter, Reese brutally took out the team guarding Quinn and knocked out Pollack. He was convinced by Finch not to kill Quinn, and the leader of HR was taken out to be arrested.
Ad blocker interference detected!
Wikia is a free-to-use site that makes money from advertising. We have a modified experience for viewers using ad blockers

Wikia is not accessible if you've made further modifications. Remove the custom ad blocker rule(s) and the page will load as expected.