Reddy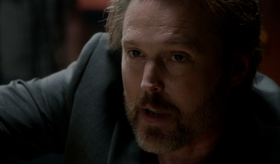 ---
---
Residence
New York, NY, U.S.
---
---
---
Reddy is a member of the Aryan Nation.
He was questioning Leon Tao about the $8 million Leon embezzled from one of the Aryan Nation's shell companies when Reese showed up and took him out along with his whole gang. Reese recognized Reddy's gang affiliation after he saw Reddy's Swastika tattoo on his hand.
Ad blocker interference detected!
Wikia is a free-to-use site that makes money from advertising. We have a modified experience for viewers using ad blockers

Wikia is not accessible if you've made further modifications. Remove the custom ad blocker rule(s) and the page will load as expected.