Roger McCourt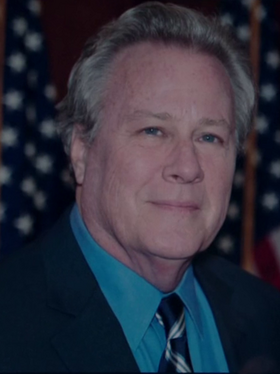 ---
---
---
Occupation
Congressman of Illinois
---
---
---
---
Roger F. McCourt is a U.S. Congressman from Illinois.
Character Background
McCourt and his wife had something of an "arrangement" as she was aware of his affairs with other women. He worked to polish his reputation, having created a system in which he feeds the homeless, and also took a strong public stand against surveillance. However, he made a deal with Decima Technologies when they offered him insider stock tips in exchange for fast-tracking the surveillance legislation. He believed they were the best people to do the job since he didn't trust the government.
McCourt and Bruce Dunphy, a fellow member of the Illinois Machinists Union, were in a dispute with a rival union over an airline contract, and McCourt joined the other side to settle the conflict. This angered Dunphy, but McCourt later assures him that a new contract is coming in next year.
With his deal with Decima risking the activation of their computer system Samaritan, the Machine provides his number to be killed instead. Reese poses as his bodyguard for a short while and is eventually forced to kidnap him after repeated encounters with Decima men.
During a third attack, the team captures a Decima member named Carlson and take him and McCourt to a vacant house in a suburban neighborhood. McCourt repeatedly denies any knowledge on Decima until they find a message on Carlson's phone with orders to protect McCourt. Finch also finds out about his insider stock trading activities. McCourt admits to his activities with Decima.
Reese later points out how Decima was sent to protect McCourt from them - he realizes they have been sent to kill McCourt, and Shaw agrees that following the Machine at all times is the best solution. Finch is strongly opposed to this and begs them to spare the Congressman's life - Reese considers this and ultimately leaves McCourt alive - the police are still alerted to the scene and Reese, Finch and Shaw go on the run.
McCourt later calls U.S. Senator Ross Garrison and assures him that the Samaritan legislation will pass the Rules Committee. ("Death Benefit")
Root later tells Reese and Finch that sparing McCourt's life is the reason Samaritan is being authorized by the government. ("A House Divided") The system is ultimately activated and Root tells Finch and Reese they lost their chance to stop it when they spared McCourt. ("Deus Ex Machina")
Ad blocker interference detected!
Wikia is a free-to-use site that makes money from advertising. We have a modified experience for viewers using ad blockers

Wikia is not accessible if you've made further modifications. Remove the custom ad blocker rule(s) and the page will load as expected.