Seth Larsson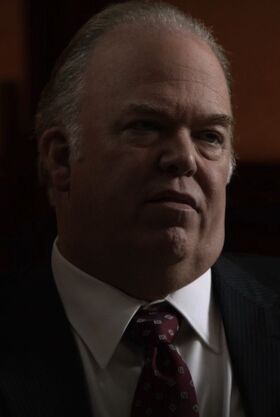 ---
---
Occupation
City councilman
---
Residence
New York, NY, USA
---
---
---
Seth Larsson is a city councilman from the Bronx, and one of the HR Inner Council. He is one of three men Simmons introduces Detective Fusco to in preparation to put out a hit on Caroline Turing. He receives the payment for the hit and gives the order to Simmons to carry it out.
After the foiling of HR's attempt on Turing's life, Fusco anonymously emails pictures of HR's Inner Council, including Larsson to Special Agent Donnelly of the FBI. The three are arrested and convicted for their crimes by Landon Walker. ("Firewall") ("Bury the Lede")
Ad blocker interference detected!
Wikia is a free-to-use site that makes money from advertising. We have a modified experience for viewers using ad blockers

Wikia is not accessible if you've made further modifications. Remove the custom ad blocker rule(s) and the page will load as expected.