Sharon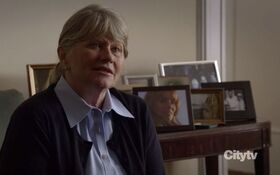 ---
---
---
---
---
Sharon was Jessica Arndt's mother.
She was unaware that Peter Arndt had killed Jessica and believed they had a reasonably happy marriage. She did however sometimes wonder if things would have turned out differently had Jessica married the U.S. Army Officer she had once dated as she seemed genuinely very happy with him.
Ad blocker interference detected!
Wikia is a free-to-use site that makes money from advertising. We have a modified experience for viewers using ad blockers

Wikia is not accessible if you've made further modifications. Remove the custom ad blocker rule(s) and the page will load as expected.