Taylor Carter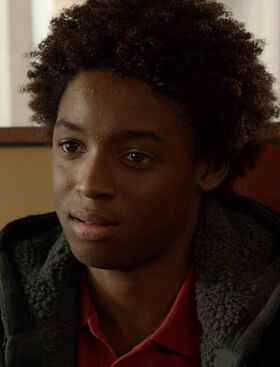 ---
---
---
---
---
Taylor Carter is the son of Paul and Joss Carter.
Character Background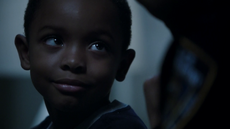 Early life
Taylor's parents separated sometime around 2003 due to his father's PTSD symptoms and his repeated refusals to seek counseling. Following some disturbing episodes, Joss made the decision to bar Paul from Taylor's life until such time as he sought professional help. ("Endgame")
2011
Taylor was talking to his mother at a diner about the upcoming prom at his school. He was implied to have been staying with his grandmother due to his mother's late nights at the precinct. ("Get Carter")
2012
Taylor managed to earn a scholarship and was being teased for it by some of the richer kids. He was later kidnapped from school by Scarface, Carl Elias' enforcer, to be used as leverage against Carter, who was keeping three of the major Dons in New York in protective custody.
John Reese managed to rescue him alongside Elias' father Gianni Moretti when he raided one of Elias's safehouses, and Taylor was reunited with his mother safely. ("Flesh and Blood")
2013
While in the course of her one-woman crusade against HR, Joss sent Taylor to stay with his father for his safety. ("Endgame")
A deeply saddened Taylor was present with his father Paul, Joss' former partner Lionel Fusco, as well as many other NYPD members at his mother's funeral. There is no indication he knew how Elias avenged his mother. ("The Devil's Share")
Ad blocker interference detected!
Wikia is a free-to-use site that makes money from advertising. We have a modified experience for viewers using ad blockers

Wikia is not accessible if you've made further modifications. Remove the custom ad blocker rule(s) and the page will load as expected.