Teddy Dalloway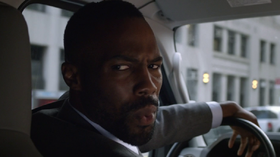 ---
---
---
Occupation
US Army (Former)
---
Residence
New York, NY, USA
---
Affiliation
107th Infantry Division, US Army (Former)
---
---
Teddy Dalloway was a former US Army soldier and member a crime ring along with Straub and Joey Durban which was led by Sam Latimer.
Under Latimer's leadership Teddy and the rest of the crew mainly carried out high end robberies.
He was suspicious of the new member of the team, who was actually John Reese who had gone undercover to protect Joey Durban. He was utilized to steal a file. Eventually, after retrieving the file, Teddy is shot in the leg by the lockup guard, who took one of the cop's guns. He and Straub were shot dead by Latimer, while Reese and Joey survived.