Terrance Baxter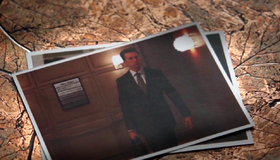 ---
---
---
---
---
Terrance Baxter is a banker who was being investigated for a possible Ponzi scheme. He was suspected of putting the hit on Caroline Turing, but this proved to be a false lead.
Notes
The character never appeared in the episode. His name was only mentioned by Zoe Morgan when she showed pictures of possible suspects.
It is possible that Baxter was a fake identity similar to the others Root created in order to provide apparent threats to her Caroline Turing persona.
Ad blocker interference detected!
Wikia is a free-to-use site that makes money from advertising. We have a modified experience for viewers using ad blockers

Wikia is not accessible if you've made further modifications. Remove the custom ad blocker rule(s) and the page will load as expected.