The New York Journal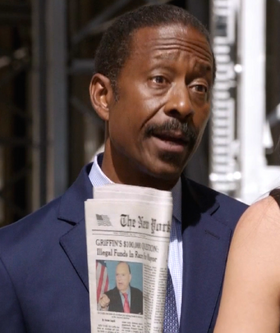 ---
First Appearance
"

Bury the Lede

",
Articles appeared in earlier episodes.
---
---
---
---
The New York Journal is a newspaper published in New York City. It makes several appearances in many episodes of the second and third season of Person of Interest, usually covering stories relevant to either a person of interest or supporting character in an episode.
Maxine Angelis, whom Reese protected in "Bury the Lede" is one of the journal's staff writers. In some episodes, articles written by other staff writers also appear.
A copy of the New York Journal costs $1. ("Critical")
Articles
Written by Maxine Angelis
Written by other journalists
Trivia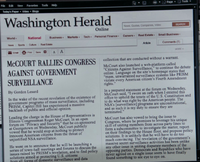 Besides the New York Journal, there are also other newspapers:
A small article titled "Poland unveils Memorial to Warsaw Ghetto", written by Kevin Landon, appears in two different copies of the journal, once in "

Critical

" and again in "

C.O.D.

".
One of Root's aliases while hiding from Samaritan is Karen Iverson, a journalist with the New York Journal. ("

Prophets

")
Ad blocker interference detected!
Wikia is a free-to-use site that makes money from advertising. We have a modified experience for viewers using ad blockers

Wikia is not accessible if you've made further modifications. Remove the custom ad blocker rule(s) and the page will load as expected.