An updated title sequence was introduced with the third episode of the second season. Similar to the title sequence of the first season, the new sequence also includes surveillance shots, overlaid with information by the Machine, and a voice-over narration of Finch explaining the basics of the Machine, albeit slightly altered and condensed from its previous iteration.
It also features a preview of all four main characters. Additional information, such as date of birth and home address, is given for Carter and Fusco.
Starting with "Bury the Lede", an individual ID number is displayed over the episode's person of interest. This practice was abandoned when the sequence was updated again for Season 3.
Finch's narration
| | | |
| --- | --- | --- |
| " | You are being watched. The government has a secret system — a machine — that spies on you every hour of every day. I designed the machine to detect acts of terror, but it sees everything. Violent crimes involving ordinary people. The government considers these people irrelevant. We don't. Hunted by the authorities, we work in secret. You'll never find us. But victim or perpetrator, if your number's up, we'll find you. | " |
Character screenshots
Finch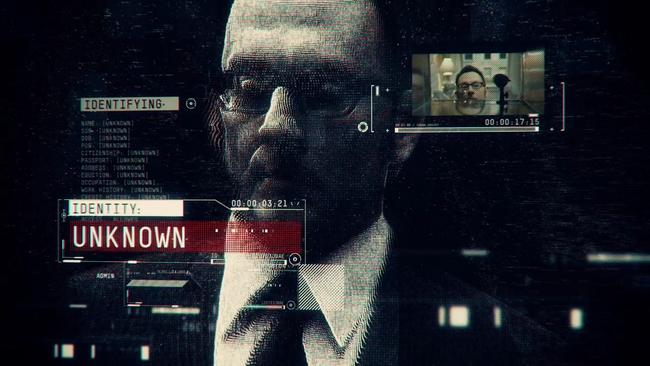 Reese
Carter
Fusco
IDs
Two other sets of IDs (008/2720.10 and 005/3020.06) are shown throughout the title sequence, appearing randomly over the characters displayed.
Starting with "Bury the Lede" an individual ID number is displayed over the episode's person of interest at the end of the title sequence.
Credits
The title sequence of the second season was produced at Imaginary Forces.

Director: Miguel Lee
Producers: Chris Quilty, Melissa Johnson
Designers: Ash Thorp, Miguel Lee, AJ Bae, Lisa Chen
Animators: Ryan Summers, Wesley Kandel, Miguel Lee, AJ Bae, Garrett Quon, Mark Feldman
Editor: Keith Roberts
Logo Design: William Hastings
Coordinators: Joseph Abou-Sakher, Ryan Speers, Dominick Guglielmo
Ad blocker interference detected!
Wikia is a free-to-use site that makes money from advertising. We have a modified experience for viewers using ad blockers

Wikia is not accessible if you've made further modifications. Remove the custom ad blocker rule(s) and the page will load as expected.