Torreón Penitentiary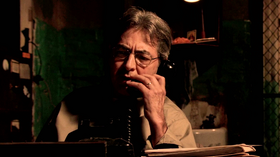 ---
---
---
---
---
---
Torreón Penitentiary is a prison in Mexico.
John Reese occasionally sends criminals there he does not want to have tried in the United States. It is where warden Gustavo Peña works.
Inmates
According to Warden Peña, there are one or two other Americans imprisoned. These could be:
Ad blocker interference detected!
Wikia is a free-to-use site that makes money from advertising. We have a modified experience for viewers using ad blockers

Wikia is not accessible if you've made further modifications. Remove the custom ad blocker rule(s) and the page will load as expected.