Travers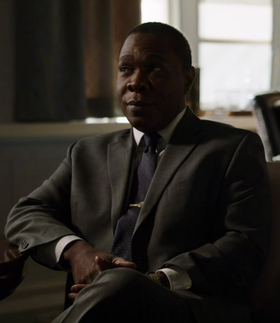 ---
---
---
Occupation
Samaritan Agent
---
---
---
---
---
Travers
 is a high-ranking Samaritan operative who worked as Samaritan's representative in The Pentagon and liaison with the ISA.
In "Control-Alt-Delete", Travers shut down Research with a phone call, after an altercation with Control over a hard drive Samaritan wouldn't let her access. Though she had Ross Garrison confront him, Travers didn't give in until Control reluctantly agreed to Samaritan's terms.
In ".exe", Travers prevented Finch from activating the ICE-9 Virus and escorted him to Samaritan's operations center.
Appearances
Trivia
Travers and Zachary are the only high-ranking Samaritan operatives not to have their Asset # revealed in SPOV.
Ad blocker interference detected!
Wikia is a free-to-use site that makes money from advertising. We have a modified experience for viewers using ad blockers

Wikia is not accessible if you've made further modifications. Remove the custom ad blocker rule(s) and the page will load as expected.