Vicky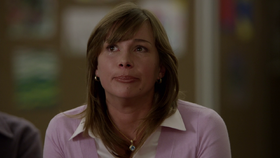 ---
---
---
Residence
New York, NY, USA
---
---
Vicky is one of Andrew Benton's rape victims.
Vicky has not reported the rape and still works with Benton who treats her as if nothing had ever happened. She told her story in a support group both Megan Tillman and John Reese attended.
Dr. Tillman was visibly moved and disturbed by her story. Andrew Benton was later brought to justice by John Reese for all his crimes.