Victor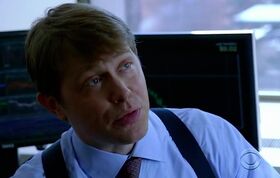 ---
---
---
Residence
New York, NY, USA
---
---
---
Victor is a senior broker at Baylor Zimm.
He was thought to be the broker responsible for running the short sale of Tritak shares, which led to the stock's collapse, but is revealed to be only a patsy, Paul Ashton being the person behind the scheme.
Ad blocker interference detected!
Wikia is a free-to-use site that makes money from advertising. We have a modified experience for viewers using ad blockers

Wikia is not accessible if you've made further modifications. Remove the custom ad blocker rule(s) and the page will load as expected.