Vincent DeLuca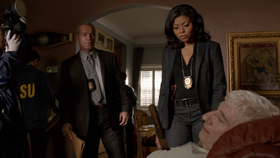 ---
---
---
---
---
Residence
New York, NY, U.S.
---
---
---
Vincent DeLuca was a retired capo (captain) in the Mafia who answered to Gianni Moretti. He was known for committing multiple murders for Moretti, but is best known for killing Marlene Elias, mother of the future crime boss Carl Elias, and mistress of Moretti. He made the mistake of leaving a partial print on the knife he used to kill her. As a result, the District Attorney had to be bribed so DeLuca could avoid prison. Along with Marlene, he also ran over Lawrence O'Dell and Mr. MacEvoy with his car, beat an unnamed man to death, shot Violet Riggs once in the head and in the chest, and beat Edith Cain to death with a baseball bat.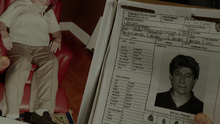 After a few years, DeLuca retired and lived out the rest of his life in solitude until he was killed by Elias, who was avenging his mother's death. Elias used the same knife DeLuca used to kill his mother. ("The Fix")
After Elias is confirmed as the killer, Carter visits Don Moretti in prison and shows him pictures of DeLuca and Bernie Sullivan who she identifies as two of Elias' latest victims while reminding Don Moretti he had DeLuca murder Elias' mother. Don Moretti is shown to be indifferent to the murder of DeLuca. ("Get Carter")
Ad blocker interference detected!
Wikia is a free-to-use site that makes money from advertising. We have a modified experience for viewers using ad blockers

Wikia is not accessible if you've made further modifications. Remove the custom ad blocker rule(s) and the page will load as expected.