Vittorio Zambrano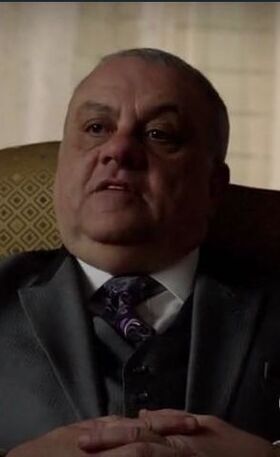 ---
---
---
---
Residence
New York, NY, U.S.
---
---
---
---
Vittorio Zambrano was one of the five heads of the Italian Mafia dons in New York City targeted to die by Carl Elias.
He was secretly working with Elias and was ready to give up the other dons to save his own life. He was killed either by Fusco or Carter when he threatened to shoot Carter. ("Flesh and Blood")
Zambrano acted as the liaison between HR and the mafia. He kept a detailed ledger containing the names of HR members and the payments made to them. After his death, his son found the ledger and, being an honest businessman unlike his father, called the FBI. Christopher was murdered before he could turn over Vittorio's ledger, but it was found by John Reese and Maxine Angelis and turned over to the police, minus the pages on Fusco and Simmons. ("Bury the Lede")
Ad blocker interference detected!
Wikia is a free-to-use site that makes money from advertising. We have a modified experience for viewers using ad blockers

Wikia is not accessible if you've made further modifications. Remove the custom ad blocker rule(s) and the page will load as expected.